Cora is so excited we just earned a new Moshling, Tingaling, the lucky cat. I have to admit, this one is a real cutie so I was looking forward to this lunch as much as she was!

Tingaling is a cheese sandwich with fruit leather and soy paper accents. Her whiskers are uncooked spaghetti, and her ears are held in place with spaghetti as well.

Look out Tinagling, there is a Gump plum hiding in the pile of cherry lucky coins! In the other compartment are broccoli, carrots and cucumber drizzled with Ranch dressing.
To make this lunch I used: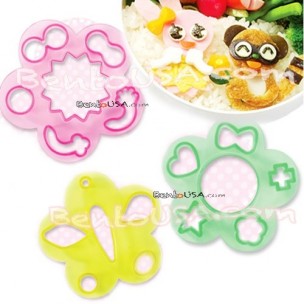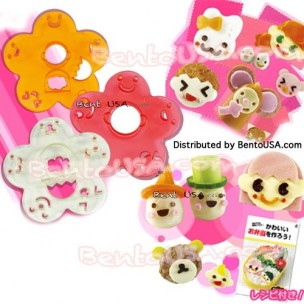 Cora loved the Roxy lunch so much we made another Moshling – Flumpy! And this time, I knew without being told to make a Gump too 🙂

Flumpy is a cheese quesadilla with fruit leather and cheese features and his name made out of fruit leather.

The Glump is another plum with cheese and fruit leather features, sitting on a pile of carrot sticks

The lunch is finished with a little hummus frozen in flower shapes.
To make this lunch I used: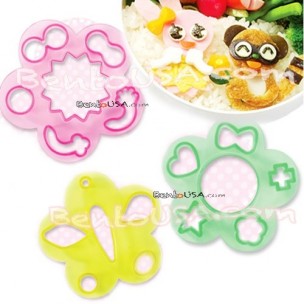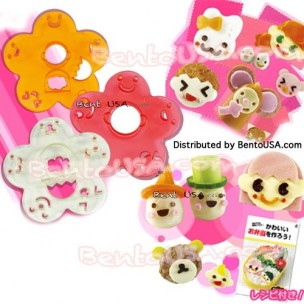 Here's another one for the Moshi Monster fans! Cora's favorite Moshling is Roxy, a sparkly jewel that we 'won' by completing a Super Moshi Mission. Fun stuff!

Roxy is a cheese sandwich with cheese colored with natural colors and fruit leather and cheese features. Over her head are yogurt covered pretzels and fruit leather letters.

Cora took one look at the Roxy lunch and pointed out that the plum really should be a Glump. I love that kid, she is going to be making her own bentos in no time!

Lunch is finished with melon Rox (the Moshi Monsters currency) and a stack of carrot sticks.
To make this lunch I used: