Aaaaand we have another Easter themed lunch! For more spring/Easter fun, please check out my other lunches from this week or hop through the Bunny Hop linked at the end of the post.

Cheese Easter egg sandwich with natural (dye and sugar free) fruit leather designs.

In the upper corner I placed a pink egg (dyed with beet powder) with cheese stars in mung bean noodles dyed green using natural food dyes. I finished the lunch with Veggie Stix and fruit flowers.
To make this lunch I used: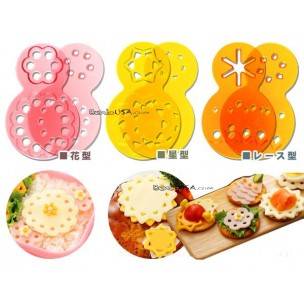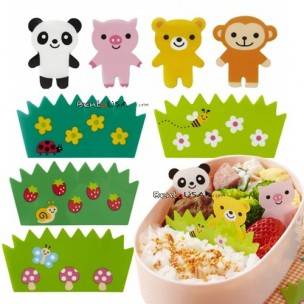 Don't forget to do the Bunny Hop!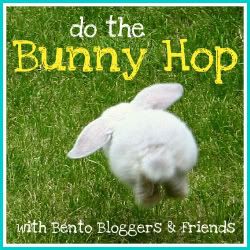 The full list of Bunny Hoppers: